Amanda Signorelli of Golden Steer Steakhouse
The Golden Steer Steakhouse was founded in 1958 and has been in Amanda Signorelli's family for years. Amanda was originally in the tech industry, but in 2019 made the leap and took over Golden Steer with her husband. After running the restaurant for a year, COVID hit. As with many other restaurants in Las Vegas, especially on the Strip there isn't a big local crowd and it's usually driven by tourism, which came to a halt with the pandemic.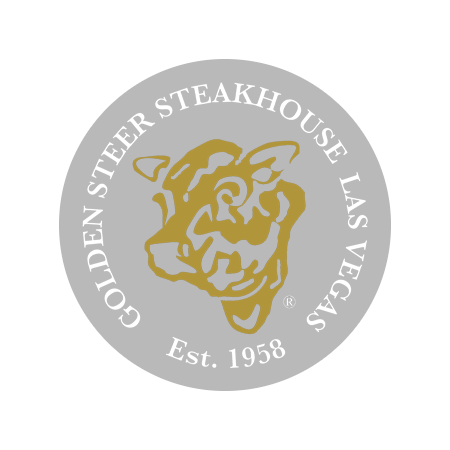 Delivery was not an option. Delivering to local suburbs was problematic as the Golden Steer was outside the serviceable radius for most third-party delivery platforms. Additionally, delivery and steak usually don't work well together. Takeout wasn't an option either given the distance between Vegas residents and the Strip; no one wanted to drive that far.
Amanda and the Golden Steer team decided to try their hand at shipping. At first, Amanda used Goldbelly to ship frozen steaks across the country which helped tremendously with marketing as well as reducing shipping costs by almost 20%. As Golden Steer became more familiar with shipping, they were able to bring it in-house and now they handle shipping themselves with the help of a Shopify storefront. It's been so successful that Amanda is now working on launching their own warehouse for ecommerce!
Continuing to think creatively and long-term for the Golden Steer has been a priority for Amanda. During the pandemic, she worked with Masterclass Chef Dining where she had ingredients shipped out for a 3-4 course meal and then later that day had Zoom presentations to cook along!
Working with new marketing channels has led to continued growth in e-commerce for the Golden Steer. Amanda is now moving into wholesale and going to start selling into grocery next year! So watch for your favorite on a shelf near you! Additionally, all the products that Amanda sells will have a story, just like the storied history of the restaurant itself. While Frank Sinatra, Dean Martin, Sammy Davis Jr, Elvis and others came through the restaurant doors, you can learn more by scanning QR codes on products such as seasonings to hear more about the history!
Success did not just happen overnight for the Golden Steer, Amanda has used data to help make decisions. For example, she saw that a customer that starts at the restaurant dining-in is likely to spend 4 times the amount after their experience (on other channels). This data has also been key for the upcoming grocery launch.
The path has not been without its challenges. Amanda recalls one time she tried a concept around the Las Vegas Raiders Game Day where they would offer a special pickup menu for those watching the football game. She thought it would be a great way to get locals to pick up with them, unfortunately only one meal sold so she scrapped that idea and went on to the next.
Amanda has also embraced social media as a way to engage with customers and win new ones and created a TikTok strategy. The Golden Steer Steakhouse is known for their TikTok presence. They were the first restaurant in Vegas to get on in 2020. Within 2 or 3 months, Amanda saw thousands of views on her videos. And it's not just the views that are impressive (this one has over 5M!) lobster sales went up 433% after featuring lobster tails in videos. Customers wanted to come in and recreate the videos themselves. Amanda saw a huge lift in reservations and they were getting booked out from open at 4:30 until close. The TikTok account now has over 100,000 followers and has been the greatest sales channel to date! Additionally, Instagram has seen an increase as well from the videos with over 56,000 followers now.
Many thought Amanda was crazy to get on TikTok given its popularity with kids under 18, but she's seen that the age demographic was split evenly across the board for all ages. And if you want to know who's behind the account…check out the amazing Instagram creator, LasVegasFill on TikTok and Instagram. Philip Tzeng passionately came into the restaurant one day to make a video and has been handling Golden Steer social media content ever since!
The pandemic has been hard on restaurants. Many had a difficult time pivoting during COVID and some were too small to support delivery, while others didn't have succession plans and restaurants ended up closing when owners retired. Meanwhile the pandemic made others look to try new innovative things which is exactly what Amanda did with the Golden Steer and technology has been at heart of the transformation. Digital tools like OpenTable's Venga have played an integral role for Golden Steer in the ability to control reviews, with emailing customers to ask about their experience proactively to being alerted to a negative review before it is posted.
As restaurant owners struggle to manage digital tools and learn how to navigate the different platforms, Amanda has advice for peer restaurant owners: Just try it. You don't have to boil the ocean and do everything but find your greatest revenue source, pick a touchpoint from your customer journey and treat it as an opportunity. For example, TikTok doesn't have a preference based on your follower numbers so it's worth a shot to create an account and some videos and if you get lucky you can get additional customers and even go viral!
There are still some areas where Amanda wishes there was more technology to help. Currently, there is a lack of data transparency in the industry. Restaurant operators don't have insights into who their customers are, feedback on the customer experience and without this full picture, it makes decision-making difficult.
The Digital Restaurant Association (DRA) has made data transparency a top priority. DRA is working to give restaurants more information around best practices, case studies and resources. Please check out our new Educational Library for content including how to generate more customers, improving SEO, using Google My Business and much more!