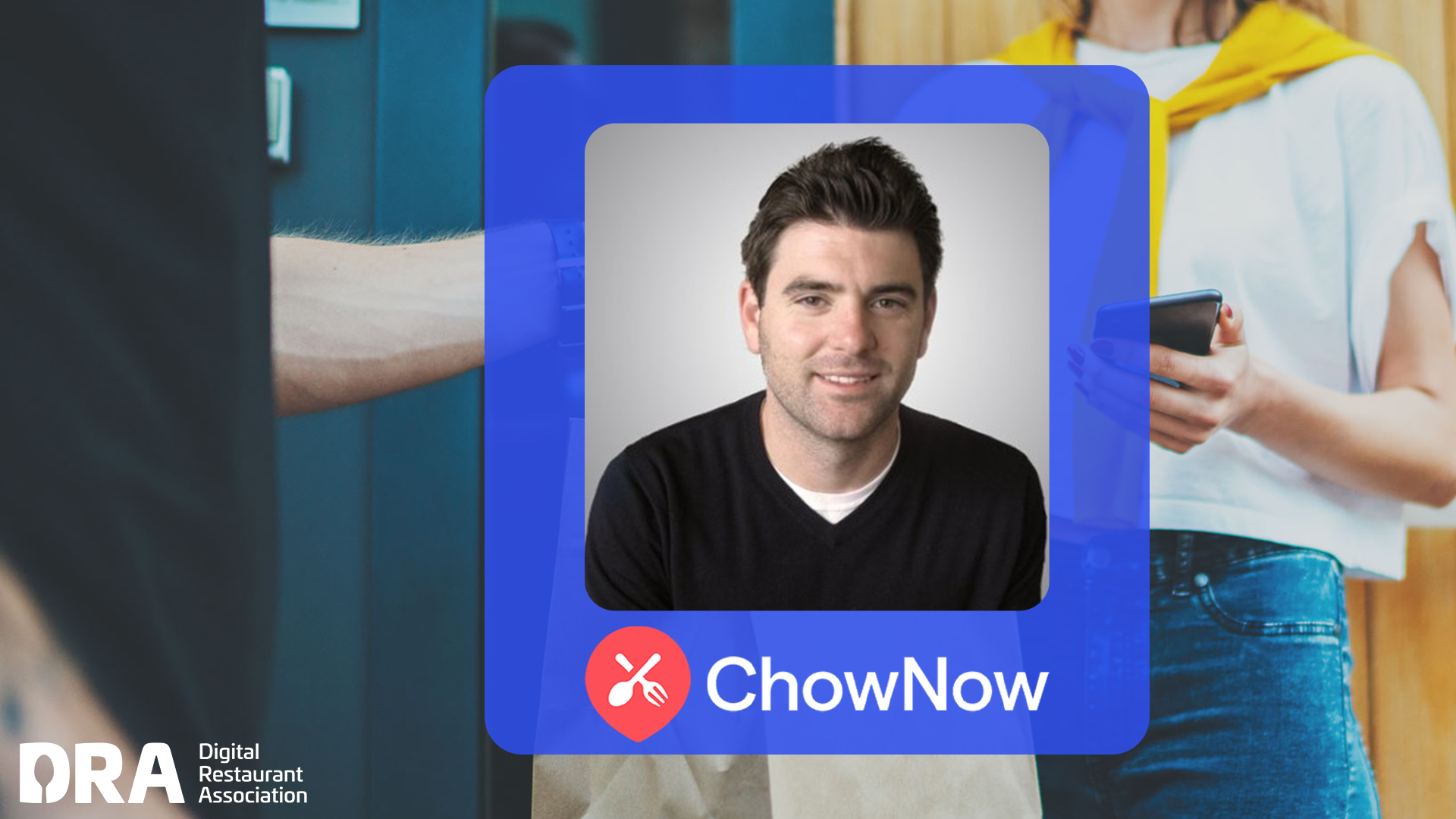 Delivery Platform for Independent Restaurants: A Conversation with Chris Webb
Chris Webb is the CEO of tech company ChowNow, the leading online ordering and zero commission marketplace for independent restaurants. First launched in 2012, ChowNow partners with thousands of restaurants in all 50 states and Canada, and has raised over $100 million in funding to date. As the #3 online food ordering and delivery system in the country, ChowNow has grown to a market share of 15.62%, earning over $90 million annually. As part of the DRA's mission to share educational resources and technology solutions for restaurants to thrive in the digital world, we sat down with Chris to talk about how digital technology fuels the restaurant industry.
After ten years on Wall Street, Chris moved back to his hometown in California to build an online ordering system specifically designed to help independent restaurants. Food has always been a passion for Chris, but in ChowNow, he saw an opportunity to help local restaurants grow their businesses through online ordering and marketing. With a clear company vision in mind, he tapped into his finance background to build ChowNow's successful subscription model.
In particular, Chris emphasizes that restaurants have not been well-served by other food delivery platforms, which charge them as much as 10-12% on every order while diminishing their connection with customers. "Restaurants need online ordering. They understand that the world is moving in this direction, they see their competitors on the national level moving in that direction, and yet they have nowhere to turn other than third-party marketplaces that are taking both massive cuts and customers away from them. So let's think about a model that works better for the diners, but also for the restaurants," Chris explained. ChowNow was born from this desire to allow restaurants to grow their online ordering and delivery business, all while lowering fees and ensuring that restaurants own their customer relationships.

"The greatest challenge facing the restaurant industry today is navigating the constant of uncertainty and the 'new normal'," Chris says. Citing supply-chain issues and the macroeconomy among other difficulties, restaurants are struggling to make long-term decisions. In this environment, going digital is the only option. Tools like ChowNow help restaurant owners discover new avenues for their business by increasing revenue, improving operations, and reaching more customers. For example, ChowNow's customer data service provides restaurants with valuable customer data, such as order history and customer preferences, which can help restaurants improve their operations and customer service.
Finally, Chris states, "Over the years I've noticed that restaurants don't fully appreciate the power of their own brands." They believe that associating with large brands will make them stronger, but really it's their local brand that fuels their growth. He continues, "Local restaurants should have more faith in their brand and not lose sight of what makes them memorable and unique within their communities." To take it a step further, he expands, "You're seeing a lot of restaurant groups leveraging the brand they have to start driving different sources of revenue—part of that is finding ways to leverage a restaurant's brand and cuisine to… sell outside of their four walls. I think that's a theme we'll continue to see." Chris underscored what we at the DRA understand all too well: using digital tools to communicate with and connect to your customers gives restaurants a distinct advantage.
Chris wants to reassure restaurant owners that don't feel equipped to go digital –to take full advantage of digital tools like ChowNow. The platform's online ordering technology enables independent restaurants to take orders via their own branded channels, and equip owners with everything from website setup, ordering and CRM to automated marketing and more.
Be sure to check out some of the technology solutions included in this article at digitalrestaurants.org, and don't forget to Join Us Today!
If you'd like to learn more about ChowNow, fill out this form.